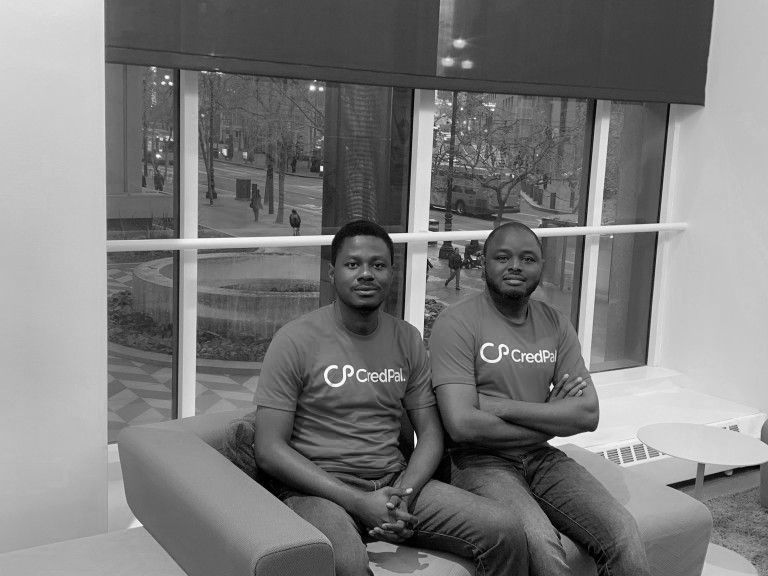 Interview of Fehintolu Olaogun – CredPal
Great Price :  Visa Everywhere Initiative 2018 
 
2018 Winner of the Visa's Everywhere Initiative for Sub-Saharan Africa.   
1 – Before being nominated laureate, what were you expecting from the victory of Visa Everywhere Initiative ?
CredPal's enduring commitment is to offer new and innovative digital commerce experiences to consumers and merchants in Africa. We hoped to leverage the reach, capabilities and security of Visa's global network to grow our business, by leveraging Visa's infrastructure and connecting with Visa's network of B2B merchants in Africa. Merchants can receive payment immediately and provide their business customers with more buying power and flexible payment options at checkout.
2 – How did the Visa Everywhere Initiative Trophy possibly participate into the development of your Start-Up? (Has the visibility of your project been magnified? Did it encourage investors and other partners to support your project? etc.)
Our affiliation with Visa provided a generous measure of credibility to our business and technology infrastructure. We were and are still able to seek out strategic partnerships to capitalize on other fintech's wide network of agents across Africa, and noteworthy investors and partners are encouraged to support our entire undertaking. We participated in the Y Combinator 2019 Winter program that held in San Francisco, USA, which helped to increase CredPal's growth and revenue by over 400%, increased valuation and helped in fund raise. We were also able to get follow on investment after the Y Combinator program. 
3 – Did winning the trophy help to give your project a largest national, continental and / or international dimension?
Yes. What's more, Visa astounding universal reach will allow us participate in an interconnected global economy, and integrate immediately into that economy. Soon, we will share in the Visa network, which we have found provides connectivity to the economies of over 200 other nations and territories.
4- At what stage of development has your project been rewarded?
Growth stage
5 – At what stage of development is your project today? What is the journey of your project after being awarded the Visa Everywhere Initiative Trophy ?
CredPal was built as a point-of-sale finance platform connecting consumers directly to lenders at the point-of-sale. Our kiosk platform is an in-store solution that requires a simple customer approval process. CredPal's online solution to e-commerce offers an alternative form of payment at checkout.
We have implemented point of sale infrastructure for offline and online merchants, with over 400 merchants already signed up. Over 30,000 purchases have been financed and we are also in financier partnerships with reputable financial institutions
For customers, CredPal offers a simple way to acquire the most competitive loans without having to individually access loan providers. What's more, CredPal Installment Credit Card activates an Omni channel where CredPal consumer credit will be accessible across all merchant/retail channels
6 – Has your project ever been rewarded before the Visa Everywhere Initiative ?
No
7 – Has your project been rewarded after obtaining the Visa Everywhere Initiative Trophy?
Yes
8 – What is missing today in your project to become one of the most be supported/noticed African start-ups on the market?
CredPal has a long-term objective to increase credit access for the underbanked and unbanked portion of emerging markets by helping these consumers build a credit profile and subsequently gain access to financial services. When we are fully armed and operational to target this addressable market size, we expect that the convenience, profitability, security and transparency that our credit infrastructure provides, will help to bring low income earners out of the informal economy, thus increasing economic growth.
9 – If you had to give an advice to a young African entrepreneur who just started, what would it be? The pitfalls to avoid, and on the opposite, the paths to follow…
Focus! It's easy to be distracted with new ideas and adding too many features to a product but the ability to focus on one thing is very important.
10 – Today, who are the financial donors who trusted you? And why in your opinion?
CFV Ventures

Visa

Efina

Y combinator
Middle class Africans with stable jobs lack access to formal credit as lenders focus on the poor while banks focus on businesses and the rich. Most African economies are largely cash driven, and has contributed to its people's low standard of living, low purchasing power, and financial difficulties. Many customers can neither pay outright nor access credit for purchases, which leads to high cart abandonment and low sales for merchants.
A big challenge with access to credit for consumers is the limited channels of accessing credit. CredPal is poised to solving this problem through easy financing infrastructure for African consumers to access useful and affordable credit. 
Our donors saw the problem. They believed in us. They believed our approach will lead to sustainable credit adoption in emerging economies. 
Five years from now, Africans will be more knowledgeable about consumer credit, with a resultant effect of repeated usage once customers realize the ease of accessing credit and the improved standard of living that comes with it.